Enhance, Enhance, Enhance - FVP 1.5 Performance graphs
Enhance, Enhance, Enhance a line that makes techies smile or cringe when used in movies and TV series. CSI was (Is it still airing?) notoriously famous for it. The agents of NTSF:SD:SUV took it a step further.
All kidding aside you sometimes need the ability to zoom in to the smallest detail in order to get a better understanding of the situation or performance in our case.
The new FVP 1.5 software helps you with that and the U.I improvements are awesome. One of the UI features I love is the zoom view. When reviewing the performance graphs, terrible performance of the datastore can skew the performance view. While the performance of the flash device is in the sub millisecond range, having a datastore performing at 350 ms latency will bias the graph and basically render the important metric VM observed latency invisible.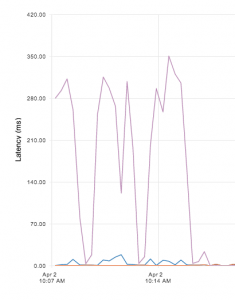 Zoom in functionality allows you to dive into the details. Just hover over the area that you want to investigate, hold the mouse button and drag the area of interest. The graph will zoom in.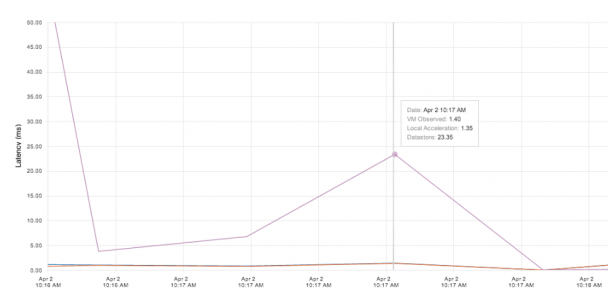 You can get an accurate readout of metrics by hovering over the data point, or if you like zoom in a little more. Just repeat the previous action, hold the mouse button and drag the area of interest.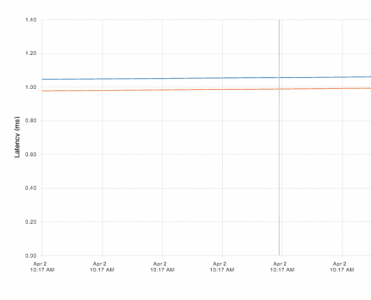 It up to you how much detail you want. Now the only thing I ask, is not to sit behind your screen and yell enhance, enhance, enhance every time you do this. 😉