In addition to engaging with customers and press, I present at Industry-leading events to drive awareness and excitement about what we are doing at VMware.
I'm the Chief Technologist for the Cloud Platform Business Unit at VMware. In this role, I focus on new workloads on resource management and new hardware. How can we improve our current product suite and how can customers use the current feature set to deploy these workloads and hardware on the vSphere platform successfully? I serve as a trusted adviser to VMware's customers and partners and gather customer feedback on VMware Cloud and Hypervisor products. This feedback is relayed to the product teams to ensure new functionalities match the customer needs.
Besides my position at VMware, I serve as a technical adviser for EVO Venture Partners. In this role, I provide strategic guidance for our portfolio.
I am a VMware Certified Design Expert (nr. 29) and the primary author of frankdenneman.nl. A blog focused on resource management for virtual infrastructures.
I developed the vSphere Design Pocketbook concept, which is a platform for the virtualization community members to broadcast their knowledge. I have one patent awarded in resource management, while 5 others are patent-pending, and co-authored the following books:
Designing a Storage Performance Platform (2015)
Social Media
Follow me on twitter @FrankDenneman.
Add me to your Linkedin network Linkedin
Headshot Photo
Please use the following photo for promotional usage: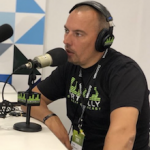 Disclaimer: The views expressed anywhere on this site are strictly mine and not the opinions and views of VMware. Some articles may contain references to the words master and/or slave. I recognize these as exclusionary words. The words are used in these articles for consistency because it's currently the words that appear in the software, in the UI, and in the log files. When the software is updated to remove the words, the articles will be updated to be in alignment.